Hire Me!
I am a working consultant and can be hired for a variety of services ranging from Network design to public speaking engagements.

Services
Network Architecture: With over 20 years of experience, I can help your organization create a modern, scalable network within your budget and time constraints.

Project Management: Working with your team, another team of consultants, or even your oursourced team from overseas, I can help bridge the gap between engineers and management while keeping complex projects on track.

Documentation: I can document your existing network or your planned network. I provide professionally bound color copies as well as soft copies.

Leadership: Today's technical staff faces challenges for which many engineers are not prepared. With years of experience both in the trenches and in management, I can help mentor your teams to help them coexist peacefully and efficiently.

Training: I have many years of teaching experience, and I love to teach. Let me teach your teams technology, inter-personal skills or even how to make their documentation shine.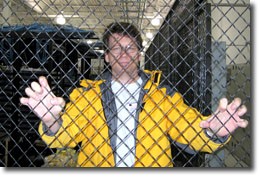 What working in networking really entails