Here's some fun shots of Daisy getting a bath. Newfs love water right? You bet! Soap? Well, maybe not so much. These were taken in September of 1998.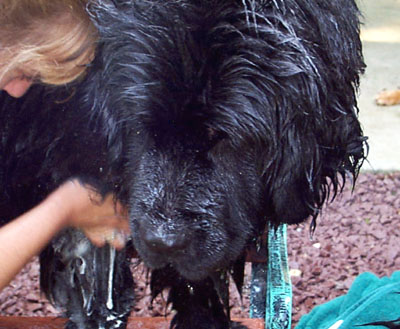 Mommy, I love you ever so much, but is this really necessary?
---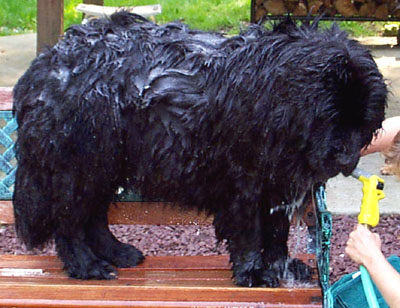 Daisy loves to be groomed, and has always climbed up onto a grooming table with ease. She now likes to climb on the couch, the park benches, the bed... At least it makes baths easier.
---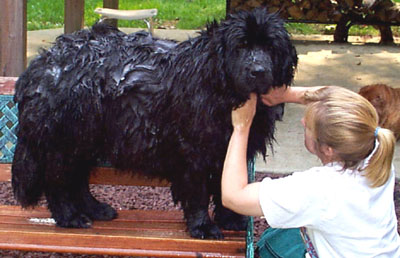 Nothing makes Daisy happier than chin scritches. Nothing except wet soapy chin scritches that is.
---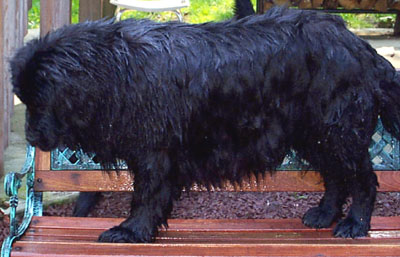 I've been soaped and rinsed. I'm thoroughly cleaned. I'm beautiful and dripping. Now how do I get down?
---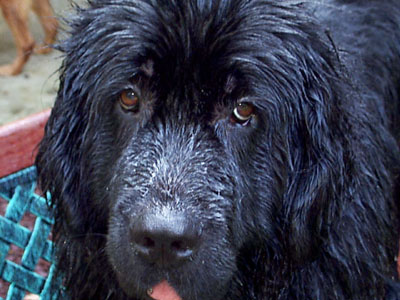 Look at me Daddy - I'm clean!
---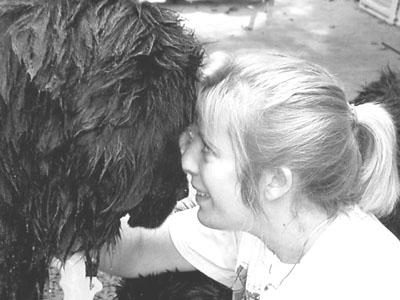 Another picture in need of no words.
---

Thus endeth this installment of Daisy's page.

Daisy's Home Page

Back to the World of GAD




Be Well, Be Strong.