OK, our gentle Daisy has one sort of bad habit. She loves to lay on the furniture. She only does it when we're home (trust me on this one), and she certainly does get comfortable. See for yourself...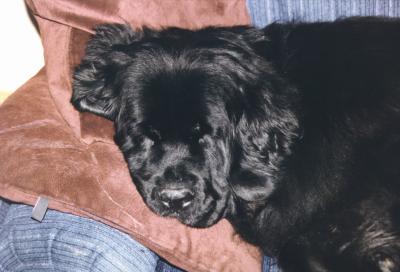 No Daddy, I don't want to go play. Cozy kept me up all night and I'd really just like to take a nap.
---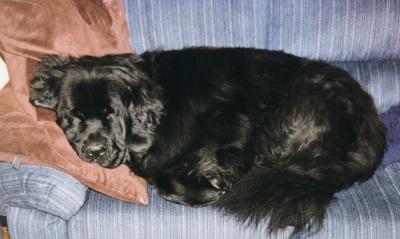 Shhhh - don't wake the Daisy.
---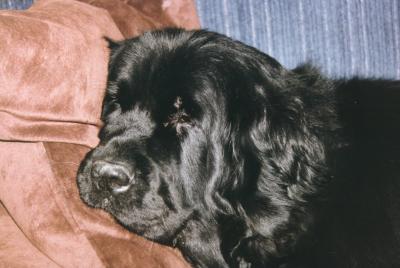 Huh? -yawn- I was dreaming of a wonderful place, and you where there, and you, and you too Cozy! Only you were a poodle. With poofy feet and everything.
---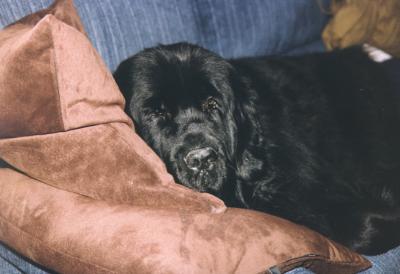 Oh Daddy, can't I just sleep in peace. Go tell Mommy to get her own couch.
---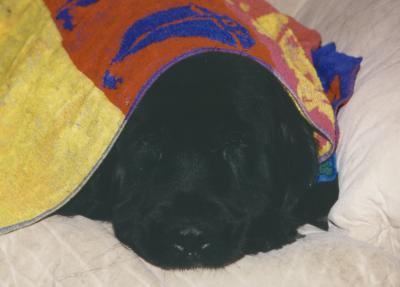 Not part of the couch series, but just too darn cute not to include.
---
Thus endeth this installment of Daisy's page.

Daisy's Home Page

Back to the World of GAD